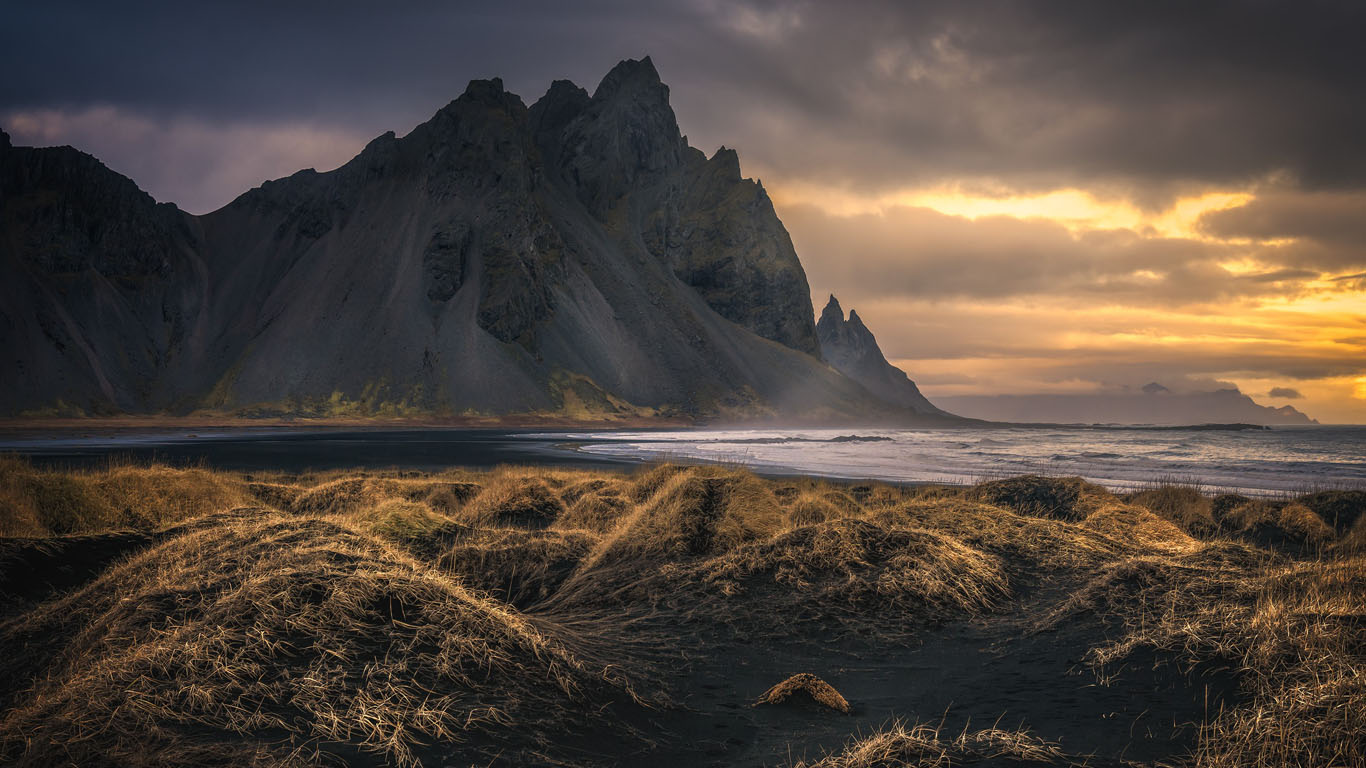 Sign up for your Iceland adventure!
Enjoy a 7-day 6-night adventure touring many of the best spots in Southern Iceland. This tour is geared to help people learn Photography while shooting some of the most insanely epic landscapes that our planet has to offer. Professional camera equipment is not necessary to sign up and people who would like to see this land and capture it on their cell phone are more than welcome to join as well.
The Iceland Photo Tour Costs: $3950.00
10/2/2021 to 10/8/2021
The first 8 that sign up get $500 off!
NOTE: Full payment due by AUGUST 15th, 2021. Deposit is refundable before AUG 15th.
You may also receive an additional $100 off for yourself and a friend if you refer them to sign up and join this tour with you. Hotels will be included in this package along with transportation around the island and gear needed for the ice cave hike. (However, airfare to and from Iceland, as well as food will be your responsibility.)
***Disclaimer***
Price per person and is based on everyone sharing a double or a twin room.
Single room supplement: 88,000 ISK (approx. $674 USD) per person.
What's Included:
Accommodation for 6 nights at the above mentioned hotels, with breakfast each morning. Private South Coast Customized 6 Day, 5 Night Photo Tour with private driver-guide. Private transportation in our comfortable vehicle with WiFi for the duration of the tour return airport transfers (one vehicle for the entire group). Private Ice Cave Tour with all glacier gear provided (harness, helmet, axe, crampons). DC3 Plane Wreck Shuttle All taxes and fees.
What's NOT Included:
Lunches and Dinners are not included.
Reykjavík activities on arrival day are not included.
Airline Tickets are not included.
OPTIONAL ACTIVITIES
Blue Lagoon Premium admission – 9,900 ISK per person (approx. $80)
Below is the 7-Day Iceland Itinerary
Day to day activities may adjust based off weather forecasts. Iceland is an untamed landscape as you will come to find and weather can often change in an instant. This will be a rough guideline of how we plan to spend each day.
Day 1: Arrival & Reykjavik
Upon arriving in Iceland a driver will be waiting for the group at the arrival gates to transfer the group from KEF Airport to Reykjavík. Check into your accommodation in Reykjavík and have a wander in the downtown area of Reykjavík. Have a relaxing day in Reykjavík to explore our favorite little city before you escape the city buzz for your countryside adventure. Albeit a small city, there are a lot of interesting things to see and do, as well as some incredible restaurants to try. Have a read through our Reykjavík City Guide here where we've outlined some of our favorite places, covering everything from transportation in the city, to sights, activities and restaurants.
Accommodation: Icelandair Hotel Marina in superior twin / double rooms with breakfast.
Day 2: South Coast Highlights
Seljalandsfoss, Skogafoss, Reynsifjara, Northern Lights (at Hrifunes) Our guide will pick you up from your Reykjavík accommodation to embark on our photography workshop adventure while explore the entire south coast of Iceland over the next few days. We visit Seljalandsfoss waterfall first before continuing on to the roaring giant Skógafoss waterfall. After spending some time here photographing the waterfalls we make our way to the black beach of Reynisfjara where we marvel over the basalt columns and sea stacks of this beautiful stretch of coast. This a great place to have lunch too. From Reynisfjara it's not much further to our accommodation for the night at Hrífunes Guesthouse where we'll spend the night. After we've checked in and had dinner in their wonderful restaurant, we can use their communal room in the evening to go over the day, the photos everyone has captured and do some editing, etc.
Accommodation: Hrífunes Guesthouse in their superior twin / double rooms with breakfast.
Day 3: South East Highlights
Fjaðrárgljúfur, Jökulsárlon, Diamond Beach, Northern Lights As we continue our journey further east we soon start to see the spectacular glaciers and Iceland's highest mountains. We'll start the day with a hike along the feather like ridges of the gorge with the impossible name, Fjaðrárgljúfur canyon. We then take some time to explore this enormous glacier lagoon and the icebergs which float around here glistening in the winter sun. Seals can often be spotted swimming amongst the icebergs. From there we make our way over to the Diamond Beach, where the icebergs come to shore and glisten in contrast to the black sand. We continue to our accommodation at Lilja Guesthouse where we will spend the next two nights. Here we can also organise to get access to a room with a TV for group discussions, editing sessions, teaching, etc. This hotel is also perfectly located to see the northern lights on a clear, starry winter sky, often seeing the lights right from your room window, overlooking the glaciers and mountains to the north.
Accommodation: Lilja Guesthouse in their deluxe twin / double rooms with breakfast.
Day 4: South East Highlights
Sunrise at Stokksnes, Afternoon / evening at Jökulsárlón and Diamond Beach, Northern Lights This day is open to flexibility depending on the light. Ideally we start the day early to make our way further east to visit one of Iceland's most spectacular beaches by Stokksnes. Vestrahorn mountain towers over the black sand beach making a spectacular setting and even more so at sunrise. We make our way to Jökulsárlón Glacier Lagoon and Diamond Beach again to experience the wonders of the lagoon in a different light. There are always different amounts of glacier ice in both the lagoon and on the beach which makes this location one of our favorites no matter how often we've come to visit. If conditions this day are favorable, we could aim to get to Jökulsárlón a little before sunset, catching the golden light here. Then remain around long enough to get a chance of spotting the northern lights before returning to Lilja Guesthouse. Again the northern lights can be spotted from by the hotel, if conditions are favorable.
Accommodation: Lilja Guesthouse in their deluxe twin / double rooms with breakfast.
Day 5: Ice Cave Discovery
Extended Ice Cave photography Tour, South Coast Sights After breakfast and checking out from Lilja Guesthouse we once again make our way to Jökulsárlón Glacier Lagoon. It is here we meet with our partners from Local Guide of Vatnajökull who are taking us to the real highlight of the trip, our ice cave adventure. Local Guide of Vatnajökull get us to a remote part of the glacier in their amazing super jeeps, so we can access one of the ice caves in the region. From where their rugged super jeeps take us it is only a short walk to witness the blues and textures of these natural works of art. We'll spend longer than normal tour in the ice caves to make sure we get all the right shots and light conditions in this magnificent glacier landscape. Once we are back at Jökulsárlón, we say goodbye to our guide from Local Guide of Vatnajokull and take some time to make our way west to Hrífunes Guesthouse, stopping by a sight or two if time and daylight hours allow. In the evening we can use the communal room to reminisce over the day, have a look at the incredible ice cave captures you've shot throughout the day and work on some editing. If conditions are favourable, some northern lights photography in the evening too by the hotel. Activities: Ice Cave Tour with all glacier gear provided.
Accommodation: Hrífunes Guesthouse in their superior twin / double rooms with breakfast.
Day 6: South Coast Sights
DC3 plane wreck, Dyrholaey cliffs and Kvernufoss waterfall. Today we make our way back west along the south coast, visiting some of our favorite lesser known sights in the area. We make our way to the famed Dyrhólaey cliffs where we will look over the amazing black sand beach over to Reynisfjara and far beyond. These cliffs with the massive arch and lighthouse tower over the south coast, providing the perfect vantage point. Next stop is the DC3 Plane Wreck via one of the onsite shuttles. We can spend a bit of time here as the shuttle usually is quite frequent. Afterwards we visit a little hidden gem located not far from the powerful Skógafoss waterfall. From the car park there is a short walk to the bottom of a canyon where we'll see the wonderful Kvernufoss waterfall, the water rushes over sheer, moss-covered cliffs some 30 m below. This one is always a lot of fun to visit, as it is possible to walk behind the waterfall. From here we make our way to the wonderful countryside accommodation, Hotel Vos. This is also a perfect spot for seeing the northern lights from right nearby the hotel, with favourable conditions. Activites: DC3 Plane Wreck Shuttle.
Accommodation: Hotel Vós in their superior twin / double rooms with breakfast.
Day 7: Reykjanes Peninsula & Departure
Reykjanes Peninsula Sights or optional Blue Lagoon Today is our last day on the photography workshop tour. We make our way from Hotel Vos and head out along the Reykjanes Peninsula. The Reykjanes Peninsula contains the UNESCO Global Geopark of Reykjanes, which has some incredible sights. We can visit the geothermal area Krýsuvík with its bubbling mud springs. Other notable sights include Gunnuhver, the largest hot spring in Iceland, and the cliffs, and lighthouse of Reykjanesviti, overlooking Eldey and nearby islands. Alternatively we could just take the day easy and visit the world famous Blue Lagoon, for the ultimate way to relax and cap off the trip before the flight home. Your Hidden Iceland guide will drop you off at KEF airport to fly home after an amazing trip exploring the best of South Iceland.
Optional Activity: Blue Lagoon premium admission.
Sign up and get your deposit in today to save your spot in this unforgettable Iceland adventure!
NOTICE: Return flights on 10/8 should be scheduled later in the evening or early next morning. The return trip to the airport will take a couple hours, so it's best to have a later flight so it's not missed.